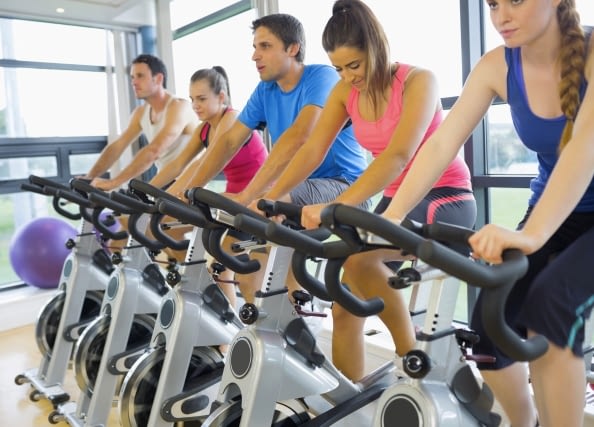 Many cyclists prefer gym classes to indoor trainers, while others love to get on the stationary bikes. All in all, such choices are made by most cyclists worldwide and a lot of them realize that the trainer is the best option.
It is still important to note that gym spin classes are useful, but they are just oriented towards the burning of body calories, which is not so essential to the building of stamina for bike racing.
Why use an indoor cycling bike?
Basically, going to your living room is easier than drive all the way to a gym. Also, you will not be forced to work according to the tight schedule used by the gym master. This article aims at explaining three most important advantages of using the top indoor cycling bike.
Controlled Environment
Without the distraction of flat tires, bumpy roads, the wind, stop lights and traffic, a cyclist can continually be peddling and thus improving. Speed sprints and intervals are normally not feasible or safe on the open road as a result of the above-mentioned distractions, but indoor cycling allows cyclists to push themselves to better levels without worrying about watching for oncoming cars and red lights. In addition, the controlled environment allows you to compare every workout fairly accurately if the cycling is attached to a computer. This way you will be able to work harder since you will see when your efforts are paying off.
Time Saving
Even though indoor trainers may require set-up, less time is involved in getting onto their bikes than preparing for outdoor training. In addition, there is no coasting down hills and stopping at stop lights thus, improving on strength and endurance is possible. Some cyclists say that the results of a full hour spent on indoor cycling can be similar to those of two hours spent riding outdoors.
Greatly Improve On Speed
Most of the time, when riding outdoors we go around for hours without any kind of plan. You just log a certain number of kilometers and later head back home. Manage what you do by training indoors. Use a computer to supervise your work out.
Most importantly, indoor training will enable you to get better results, save money and manage the workout. You will also enjoy flexibility since you will have the liberty to choose when to train. This entails that you will train even more.